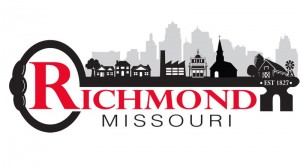 The Richmond R-XVI School District is located in Richmond, Missouri. Richmond is the county seat of Ray County and is located 40 miles east of downtown Kansas City. The Richmond R-XVI School District proudly serves the communities of Camden, Henrietta, Knoxville, Millville, Rayville, and Richmond. The District is comprised of one high school, one middle school and two elementary schools that serve approximately 1,600 students.
Richmond is home to several parks, a public swimming pool, a city gymnasium, the historic Farris Theatre, Shirkey Golf Course and several churches and banks.
Farming and agriculture-related business is a major force in the economics of Ray County. Ray County Memorial Hospital is a regional hospital with many services and medical doctors. Shirkey Nursing and Rehabilitation provides care and activities for our senior citizens and others needing specialized care.
COMMUNITY LINKS