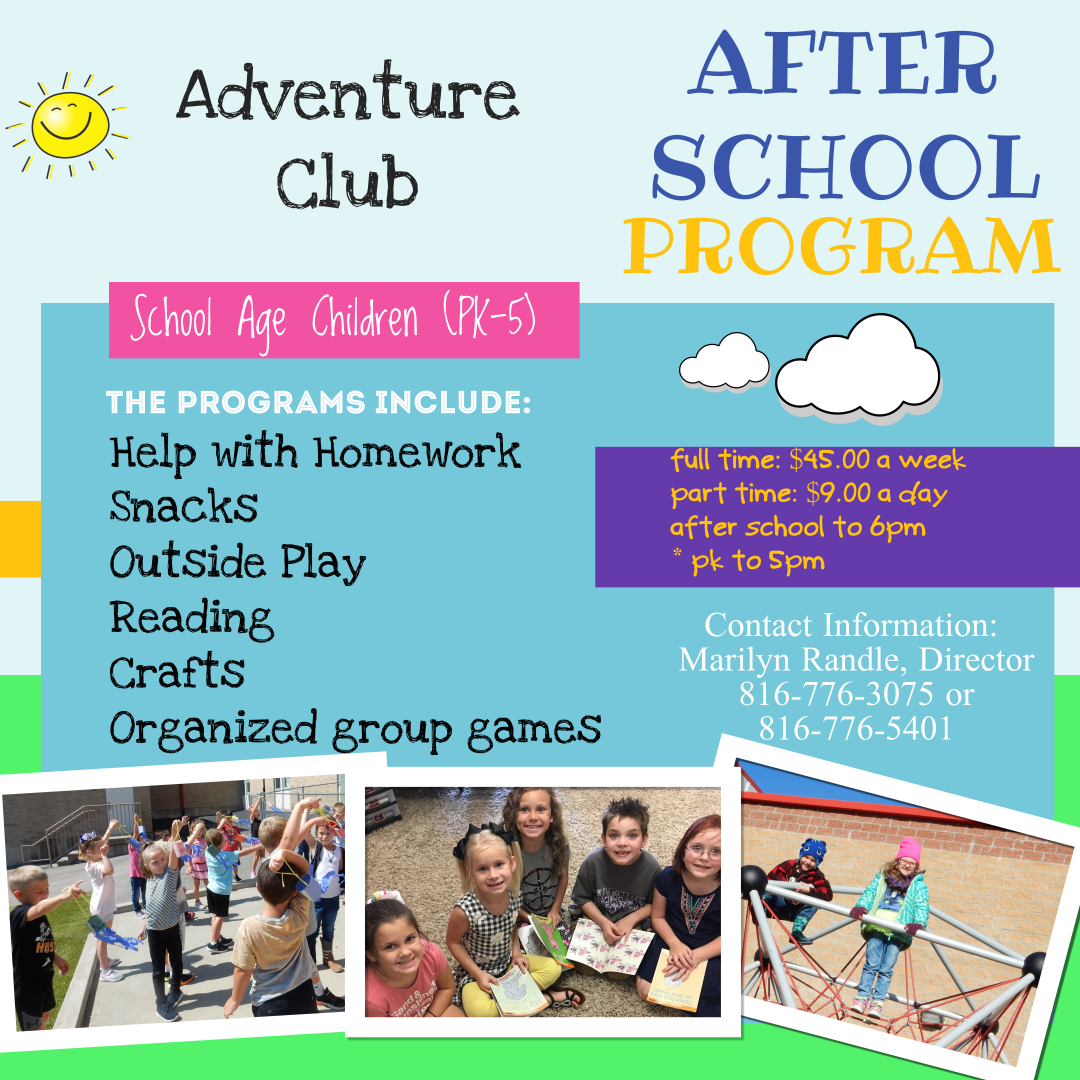 ADVENTURE CLUB AFTER SCHOOL PROGRAM
for School Age Children (PK – 5)
Contact Information: Marilyn Randle, Director 816-776-3075 or 816-776-5401
This program provides care and supervision for children after school. Children are given a safe environment and a chance to participate in enrichment opportunities.
CARE AND ENRICHMENT OPPORTUNITIES:
Appropriate social skills taught
Outside play with good weather
Adventure Club runs from after school to 6:00 pm, PK- 5:00pm. The district will provide transportation for the children from their respective schools to the Dear Elementary building. A nutritious snack will be provided for all children.
Days that school is in session the Adventure Club is open.
Early Release Days: Childcare is provided on days that school is dismissed early for parent conferences and inclement weather.
Holiday Breaks and School Not in Session: On days there is no school, the Adventure Club is closed.
Professional Development Days: Only for students enrolled in Adventure Club and must sign up in advance.
Enrollment fee: $25.00 for first child and $20.00 per sibling
Full-time: $45.00/week – sibling discounts available
Part-time: $9.00/day – no sibling discounts for part-time
Early Release Days will be $3.00 an hour.
Professional Development Days: $30.00 for the day- hours are 7am- 5pm.
FEES MUST BE PAID IN ADVANCE AT ALL TIMES